At a time when the internet has revolutionised consumption patterns, offering your corporate or e-commerce website in a multilingual format is crucial for conquering international markets. When offered in the native language of the target audience, your site increases its conversion rates tenfold.
However, website translation requires advanced skills, particularly in natural referencing, which is essential to optimise your visibility on the first pages of search engines!
In order to offer an optimal user experience with new foreign customers and boost your sales, Tradutec's project managers and specialist translators give you a real competitive advantage. Your translated content will make all the difference!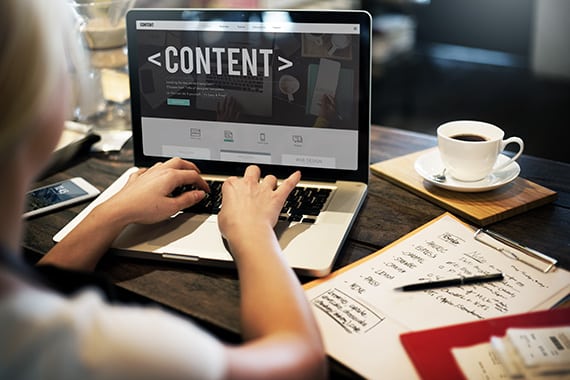 Website and e-commerce site translation is essential business expertise
Translating a website or an e-commerce site or translating a B2B wordpress website to attract new foreign customers requires a perfect understanding of the specific rules of SEO (Search Engine Optimisation) or natural referencing. Choosing the right translation process is key. From content import to content export, including cost optimisation.
To ensure the full success of your internationalisation online, Tradutec selects professionals from its network of translators specialising in web translation, a highly technical service:
Imperative proficiency in web language (html tags, url, etc.).
Precise knowledge of web writing techniques to optimise translated content (titles, internal links, etc.).
Localisation of translations (adaptation to your targets) so that your potential foreign customers feel at home when they visit your website. Use persuasive marketing rhetoric in every language!
Business expertise in your field to ensure the perfect translation of your content regardless of its terminological specificities.
Thanks to the complementary skills of our teams, your website's online reputation and positioning is boosted!
Optimising your natural referencing: a strategy that pays off
Translating a website is complex and the stakes are high!
Entrust Tradutec with your multilingual website project! You are guaranteed to achieve your goals:
Position yourself in the first results of search engines. Choosing the right keywords in each of the targeted languages, translating the hidden content in the source code, etc. All these elements contribute to the successful referencing of your website.
Attract customers with translations adapted to their cultural references, their purchasing behaviour and their linguistic specificities. Our translators translate into their mother tongue to meet this localisation requirement.
I would like a quote for my website or e-commerce translation project.
Our expertise in web translation is at your service!
Tradutec gives you the means to offer a multilingual website that corresponds with your international development ambitions:
A network of native translators specialising in the web field and trained in website localisation techniques.
Optimised import/export processes to retrieve all the content to be translated and easily reintegrate it. A secure method that saves time (no forgotten content, no reintegration errors).
The processing of your product catalogues taking into account repetitions, key or secondary elements.
Localisation of all content, whether visible or not (keywords, SEO tags, etc.), for optimal user experience and maximum SEO potential.
The use of CAT (Computer Aided Translation) tools for greater consistency, reduced translation costs and shorter deadlines.
Translating all web content, a necessity that Tradutec masters!
Thanks to our know-how in SEO, our translators specialised in web techniques and our methodological tools, we produce a professional and targeted translation of all the elements of your site whether hidden or not:
Web presentation pages in html
Navigation Menus
Texts contained in images
Video Subtitles
Contact forms
Cross-selling elements
Automatic transactional emails (confirmation of registration, of purchase, etc.)
Legal notices (General Terms of Use, General Terms of Sale, etc.)
CTA (Call To Action) buttons to encourage purchasing
Product catalogue database
Product sheets
Currencies
Clickable links
Comparison tables
Natural referencing codes (meta description, title, tags, etc.)
Targeted keywords
This is the key to enticing new customers and boosting sales of your website or e-commerce site!