30 years of know-how as a multilingual translation agency
Tradutec has been supporting and advising its clients for almost 30 years as a multilingual translation agency!
Drawing on this experience, the expertise and professionalism of our team of specialised translators and interpreters are at your disposal.
We combine their specific language skills in various specialist areas with our rigorous quality and project management processes. We efficiently and appropriately cater to professionals' translation needs, even under the tightest deadlines!
We are committed to all our stakeholders and help them achieve their goals.
Our professional translations are of the highest standard!
Business expertise in each area of specialisation
Tradutec mobilises its resources to effectively respond to all your translation requests, whether specialised or not!
Our network consists of more than 600 professional translators:
Experts in the terminology specific to your sector, they have in-depth knowledge of the specifics of your field, whatever its technicality and terminology. They have been selected for their significant experience. Precision, rigour and professionalism are their priorities.
They have an excellent understanding of the source language and translate into their mother tongue, meaning that they are familiar with linguistic subtleties and cultural references of the target language. Trained as translators, they are able to ensure the localisation of your documents (content adapted to your foreign target audience).
Legal and sworn translation
Civil status records, employment contracts, articles of association, legal notices, shareholders' agreements, minutes, general terms and conditions of sale, summonses, judgments, etc.
Tradutec discreetly but surely supports all legal professionals (law firms, court bailiffs, courts, notaries, arbitration chambers, etc.).
Our network of 600 translators is at your service for translations in all areas of law: criminal law, civil law, corporate law, stock exchange law, international law, land law, intellectual property law, etc. As former notaries, attorneys or lawyers, they are familiar with the legislation and regulations in force in their native countries.
For your sworn translations, our Court of Appeal certified translators take care of everything!
Financial statements and audits, business plans, balance sheets, stock market analyses, financial analyses, market research, financial press releases, business notes, etc.
Specialised in finance and accounting having worked in this field, our translators are able carry out the multilingual translation of any financial and accounting documents.
Quality services that correspond with your challenges.
Sales and marketing translation
Commercial brochures, product sheets, newsletters, websites or e-commerce sites, product catalogues, advertising slogans, white papers, press kits, e-books, etc.
Thanks to their experience in the marketing field, our native translators bring you their business expertise for the translation of all your professional content, whether traditional or digital.
Targeted translations (or localisations) in all the languages you need to attract and retain customers from all over the world.
Website or e-commerce site localisation: the optimisation of all content (visible or hidden in the source code) for more relevant cultural referencing
Trained in web writing techniques, our translators apply their SEO expertise to improve the positioning of your content on search engine results.
Boost your sales and visibility thanks to perfectly search engine optimized translations in all languages!
Assembly instructions, user manuals, scientific publications, expert reports, specifications, patent applications, medical protocols, instructions for use, etc.
We select the specialist translator suited to your sector of activity! They master technical jargon and translate accurately and reliably.
We have a specialised professional for the translation of your technical documents whatever your field: aeronautics, financial, nuclear, scientific, medical, pharmaceutical, IT, engineering, automobile, etc. This list is not exhaustive: please don't hesitate to contact us for any specific request!
Tour guides, websites, travel brochures, audio guides, tourist documents and brochures, transactional emails, etc.
Entice tourists to visit your destinations thanks to our appealing, attractive and targeted translations! As travel enthusiasts, our native translators use their language skills and precise knowledge of the cultural specificities of the target countries to promote their beauty to foreign visitors.
Your multilingual tourism communications are in good hands!
Do you need a professional translation?
Ask for a free, no-obligation quote!
A customised translation offer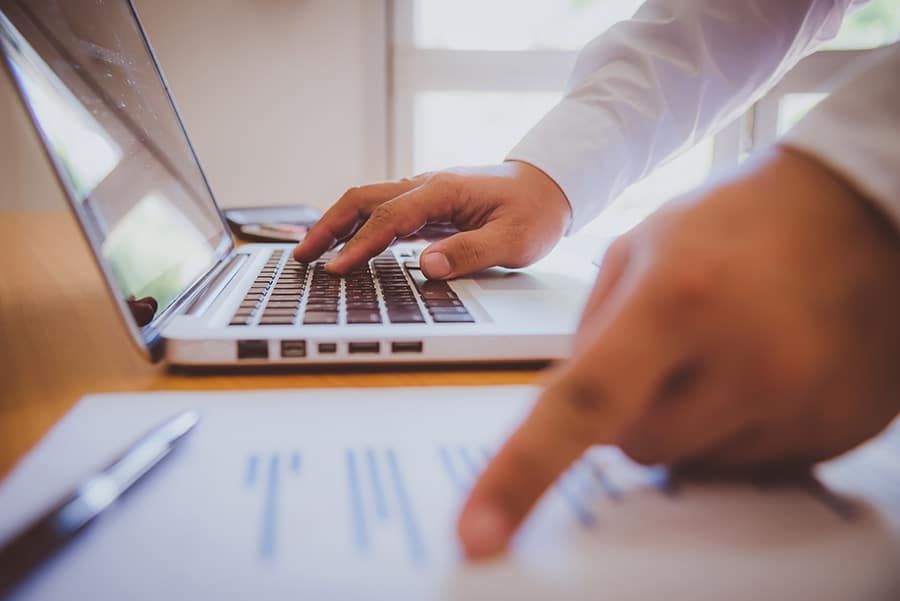 Whatever your translation (free, sworn, legalised, specialised) or interpreting needs, Tradutec can provide a fully customised solution:
Whether you require translation or interpreting services, we have the right professional for you!
Whether it's a one-off or recurring translation or the complete management of your multilingual projects, we can adapt! We can follow up translations with your subsidiaries abroad or carry out the administrative steps to have the translation of your official documents certified through our legalisation service.
Our goal is to offer the best possible customer service! Tradutec is a trusted partner for all international communications.
Our commitments
Quality: choosing a translator according to language and specialisation for a flawless translation!
Reactivity: respect of the deadlines according to your needs and your urgencies!
Confidentiality: managing your translation projects with complete discretion.
Reliability: proven methodology with systematic proofreading of translations by a second expert.
Competitive prices: reduced rates for large translation volumes, and the use of translation memories to optimize costs on recurring requests.
Our assets are at your disposal
30 years of experience in professional translation.
600 native translators who are experts in their specialist field as well as sworn translators.
7 translation specialisations: sworn translation, financial, sales and marketing, technical, tourism, legal, and website translation.
Translations in all languages are possible.
Methodology (quality management process) and technology (CAT software) for reliable and consistent translations within very short deadlines.
Professionals / individuals, we are at your side!
Do you need a sworn translation of your diplomas to continue your studies abroad?
Are you opening a subsidiary to develop your business internationally, but the authorities of the target country require a certified translation of your company registration documents?
As sworn legal experts before Courts of Appeal, our multilingual translators provide these quality services as quickly as possible.
Through our legalisation service, we are able to take care of all the administrative procedures! You save time and gain peace of mind!
References